Basecamp
Setup
This page refers to Basecamp (also called "Basecamp Next"). Also see Basecamp Classic.
To connect Basecamp with Taco, from the Connectors page, click "Basecamp." Basecamp will present a confirmation page like this: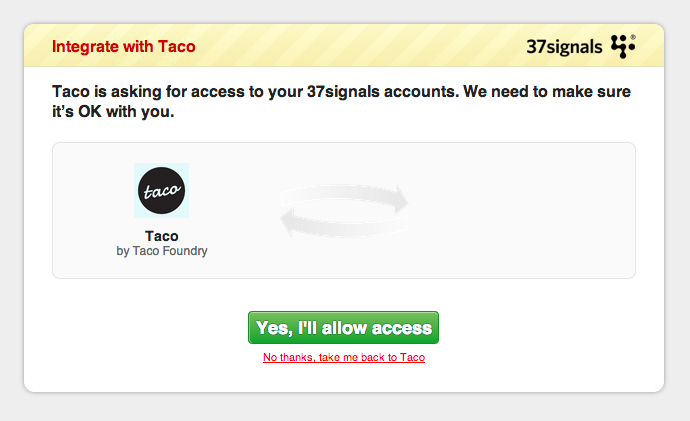 Behavior
Taco imports all active todos which are assigned to you, from across all todo lists.
Also see Basecamp Classic.
Keyboard shortcut
While using Taco, press the keyboard shortcut g ba (as in "go to Basecamp") to open Basecamp in a new browser tab.