UserVoice
Setup
To connect UserVoice with Taco, from the Connectors page, click "UserVoice." Taco will present a settings page like this one: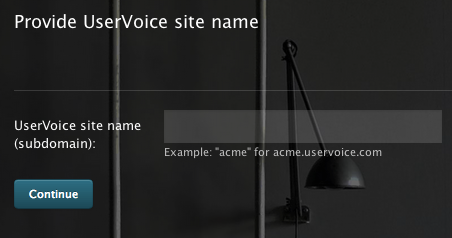 Enter the site name of your UserVoice installation. For example, if your UserVoice site is at acme.uservoice.com, enter: acme
Click "Continue" and UserVoice will present an approval screen: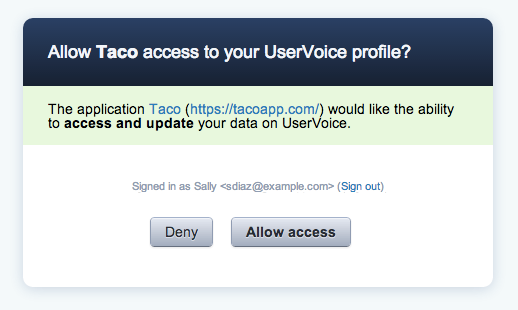 Click "Allow access" to approve Taco's access.
Behavior
Taco imports up to 100 tickets which are open and assigned to you.
Keyboard shortcut
While using Taco, press the keyboard shortcut g us (as in "go to UserVoice") to open UserVoice in a new browser tab.